Wind-Powered Ocean Drones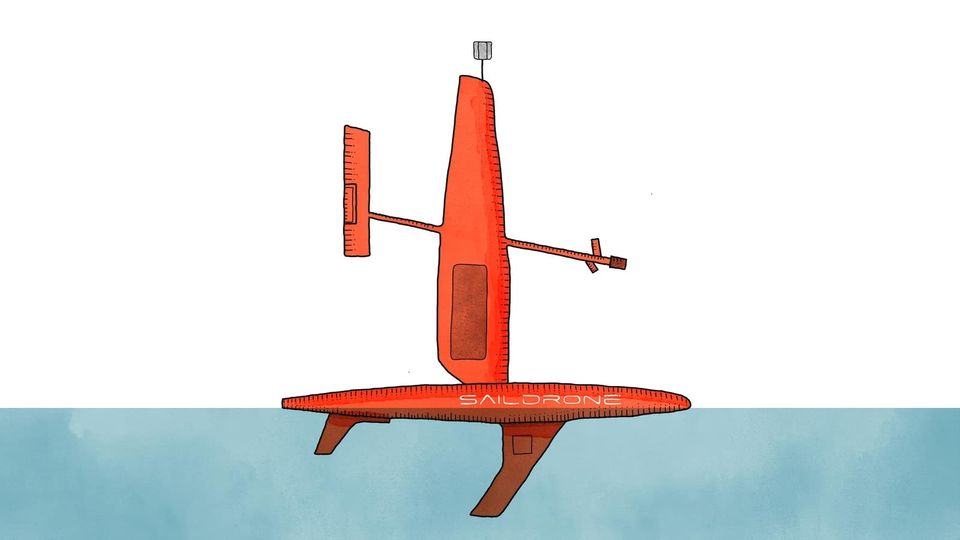 What Is a Saildrone?
A saildrone is an unmanned surface vehicle (USV) that combines wind-powered propulsion technology and solar-powered meteorological and oceanographic sensors to perform autonomous long-range data collection missions in the harshest ocean environments.
Saildrone missions are executed as a fully managed service from start to finish: We handle the transport of the saildrone to the area of operations, launch and retrieve the USV, and deliver high-resolution data in real-time and raw data post-mission.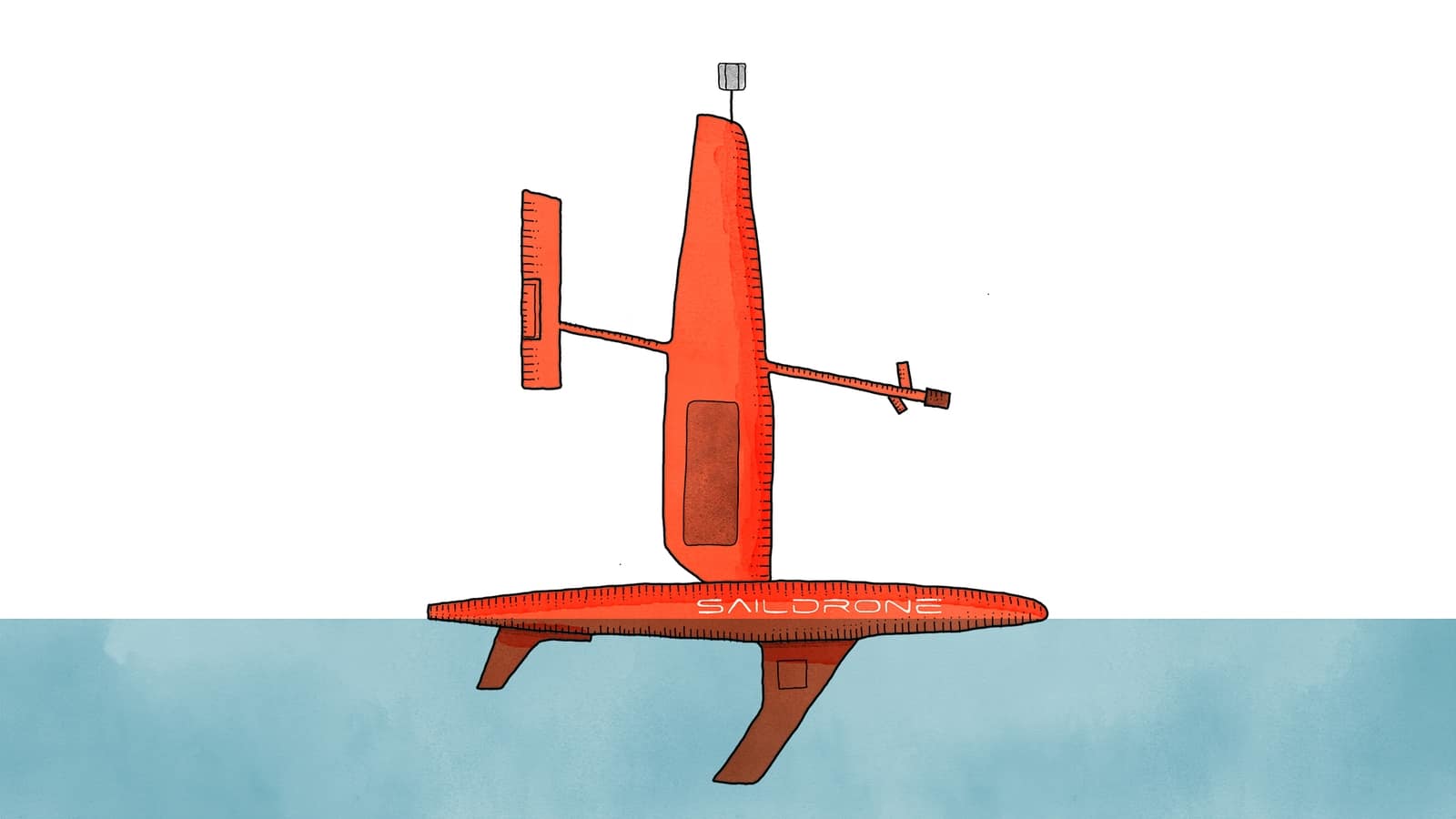 Wind propulsion
Saildrone's patented propulsion system is the result of a 10-year research effort in high-performance landsailing and consists of a tall, hard wing, a longitudinal spar, and a vertical tail. A trim-tab on the tail adjusts the wing angle to the wind, similar to the way an elevator trim tab controls the pitch of an aircraft.
Long endurance
The Saildrone wing technology enables a mission duration of up to 12 months. Mission duration is only limited by bio-fouling (marine growth on the hull) in the tropics and mid-latitudes or the availability of light and icy conditions in high latitudes. An annual maintenance guarantees optimal data quality.
Dimensions
A Saildrone USV is significantly larger than it appears: Each vehicle consists of a narrow seven-meter-long hull, a five-meter-tall wing, and a keel with a 2.5-meter draft. Saildrone USVs weigh approximately 750 kilograms and can be launched and recovered from a dock.
Autonomy
Saildrone USVs are under the constant supervision of a human pilot via satellite and navigate autonomously from prescribed waypoint to waypoint, accounting for wind and currents, while staying within a user-defined safety corridor.
Safety at sea
To further ensure safe operation, each USV is equipped with an automatic identification system (AIS) transceiver, navigation lights, radar reflector, high visibility wing colors, and four onboard cameras. Safety is a top priority, and Saildrone is proud of its strong track record of safe operations.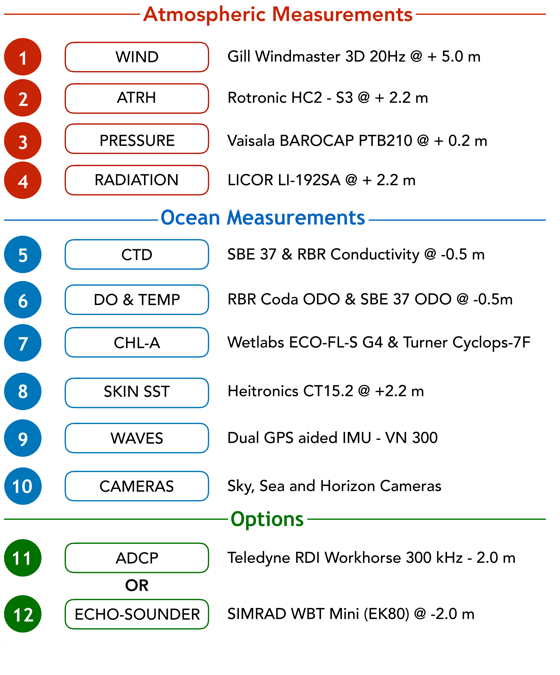 A Global Saildrone Fleet
The promise of autonomous technology has always been to lower the data acquisition cost by order of magnitude. In turn, this reduction in cost enables very large-scale geospatial coverage for persistent or adaptive observations.

We're building a global fleet of 1,000 saildrones targeting planetary coverage at a 6x6 degree resolution—that means one saildrone per 360 nautical miles squared. Our goal follows the successful Argo network blueprint of 4,000 ocean profilers, which are quantifying the heat content of the deep ocean at a 3x3 degree resolution.

By augmenting satellite and sub-surface profilers, the in-situ saildrone surface network aims to become a vital enabler of a near-real-time planetary scale monitoring system we call "The Quantified Planet."

In a rapidly changing climate, the efficient delivery of environmental data at a high spatial and temporal resolution will become increasingly important.

After all—we can't fix what we can't measure, and we can't prepare for what we don't know.
Source: saildrone.com